Your choice of flooring colour can make a big impact on the look and feel of your space. You can make it feel airy and open, or cosy and intimate. If you are looking for the former, read on for three ways to create an airy space with your wood flooring.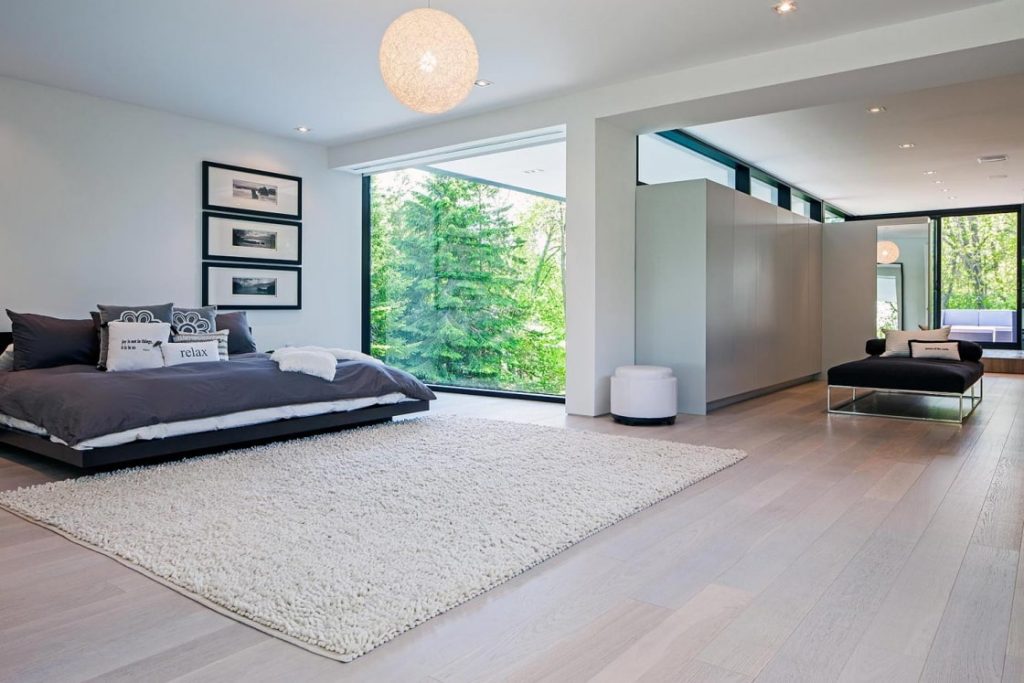 Light vs. Dark Stain
One of the first big decisions when it comes to your wood floor is the tone: do you want light or dark? For some people this is an easy decision; for others, not so much. If your goal is to create an airy, open feel that brightens your space, then look at light tones and flooring made of white oak or ash trees. Narrowing down to "light" still leaves you many options for stains. We highly recommend working with an interior designer or decorator because the tone of your flooring, fabrics and paints need to be selected together and with care. For example, if you select a light grey stain, you'll want to stay in the same cool or warm tone in the grey. Likewise, there are warm blonde tones and cool-toned light browns.
While light-coloured flooring is a no-brainer for a bright, breezy space, darker-coloured flooring isn't necessarily off-limits. If you want to make your space appear larger, rich, dark flooring tones can visually expand a room when paired with light paints and wallpapers, or lite overhead with skylights. For example, a dark espresso-hued wood flooring, when accented with light grey or cool-toned beige walls, can create a cozy, inviting ambiance without making the room feel closed-in.
Regular vs. Wide Plank
A second options for creating an airy space, regardless of the colour of stain you use, is selecting wide plank width over standard. Wide planks can trick the eye to making the width of the room feel larger.

The floor shown here to the right is a wide plan, but also has no bevel (the edge of each plank is a sharp 90 degrees). This creates a seamless effect that is popular in minimalist and contemporary design. We love how this makes the room feel less busy.
Direction of the floorboards
The third design trick that can be used to create a wide, open feel is to play with the direction that the floorboards are laid. Installing hardwood planks parallel to the longest wall in the room creates the appearance of spaciousness by drawing the eye towards the wall and making it a key focal point.
Planks can also be installed diagonally to trick the eyes into believing that the room is larger. For very small spaces, it's usually best to avoid intricate flooring designs that be visually overwhelming.
An important note about installation: it is best done by flooring installation experts. Over the years, we've witnessed many unfortunate outcomes as a result of the flooring installation being done by a jack of all trades. If you have any questions about the installation, please don't hesitate to ask us. We have a team of certified flooring installers who are specially trained to install Khayeri Flooring. While the job may seem straightforward, different types of rooms and settings can drastically change the process of installing the flooring.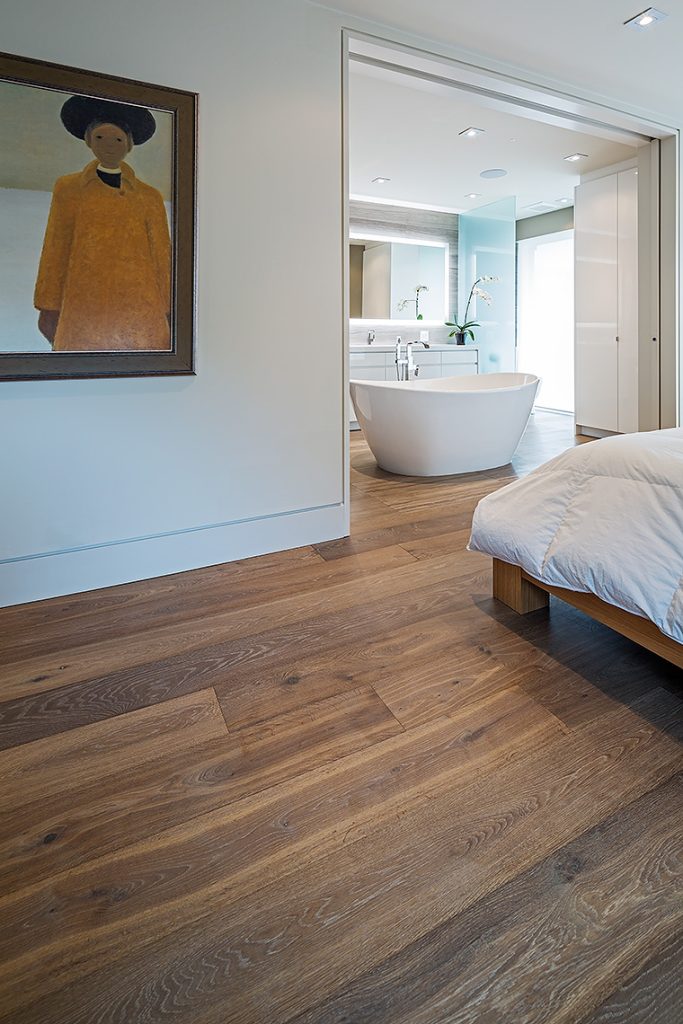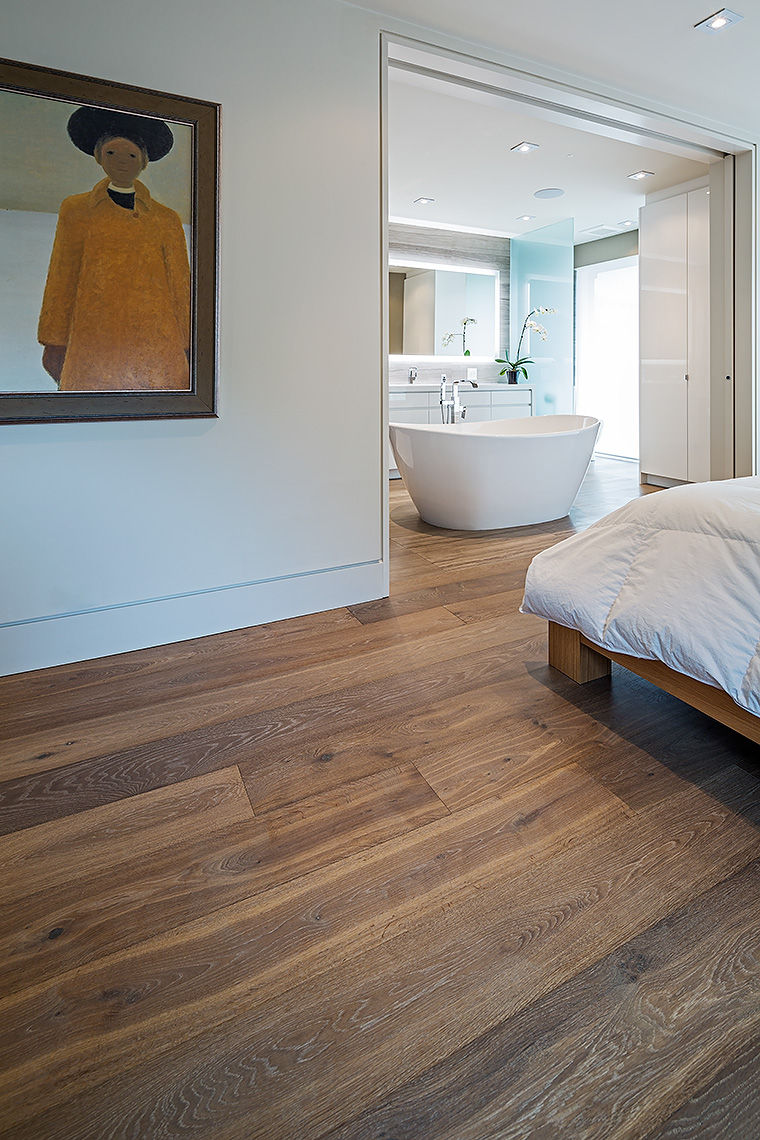 By using one or more of these design tips, you'll be able to achieve the design aesthetic you're aiming for. If in doubt, speak with us. We can also connect you with a professional designer. And be sure to peruse the gallery on khayeriflooring.com for project photos.