Hardwood flooring has been a traditional choice in homes across Canada for decades, thanks to its timeless look and longstanding durability. In the past, engineered hardwood in homes was mostly installed using narrow wood floors, yet a more contemporary look is wide plank hardwood flooring. The popular wide plank flooring trend helps to create a more open feel with a rustic and natural touch. Though the definition of wide plank hardwood flooring can vary, it is generally considered to be planks that have a width between 6 inches to 10 inches wide.
The plank size you choose for your floors can have a huge impact the final aesthetic of the space. Choosing the right plank will enhance the size of the space and give it a feeling of harmony. When you're trying to find the right engineered hardwood to create your dream space, how do you know if wide plank flooring is right for you? We've outlined some specific elements to consider that will help you make the right choice.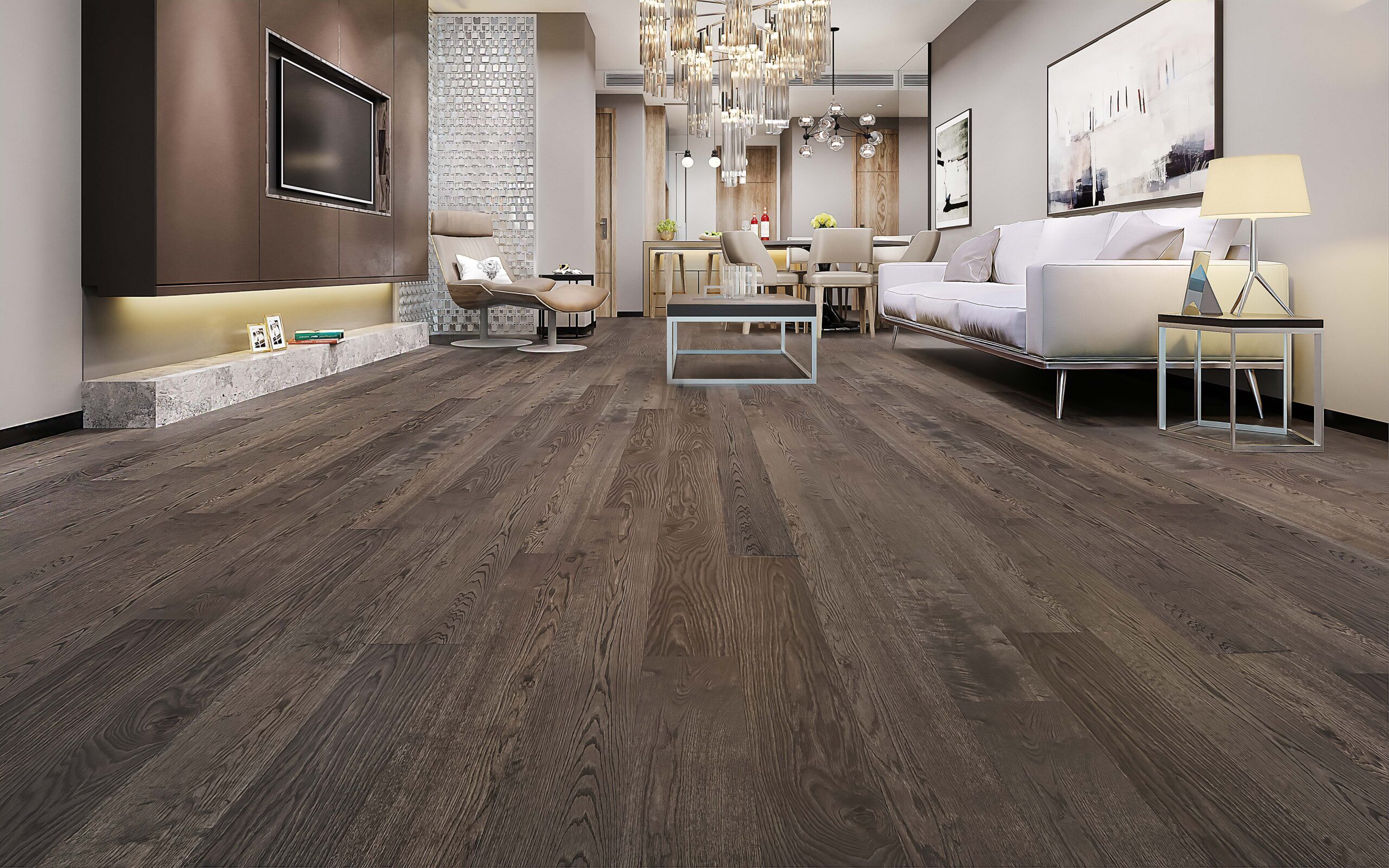 What You Need To Know About Wide Plank Flooring
One of the main features that draws people to wide plank hardwood flooring is the natural beauty and grain details that are much easier to see on wider planks. Unlike narrow planks, the larger width shows more variation as there will be more individual wood planks on the floor of your room.  Narrower plank wood floors under 6 inches in width and shorter length boards such as random length boards also add more variation to a room.  However, if seeking a minimalist and open feel, wide plank flooring is likely the best option.
Small and medium-sized rooms do well with planks ranging from 6 inches to 8 inches wide, as it helps small spaces to appear larger.
Large rooms or open-plan areas should always consider a wide plank to enhance the space of at least 8" inches in width or more.
Vast rooms or extra-large common areas can benefit from an extreme-wide plank that will give the ultimate feeling of grandeur.
Herringbone or chevron patterns can still be accomplished using wide planks. Selecting planks that are 5 ½" inches wide are best for this purpose.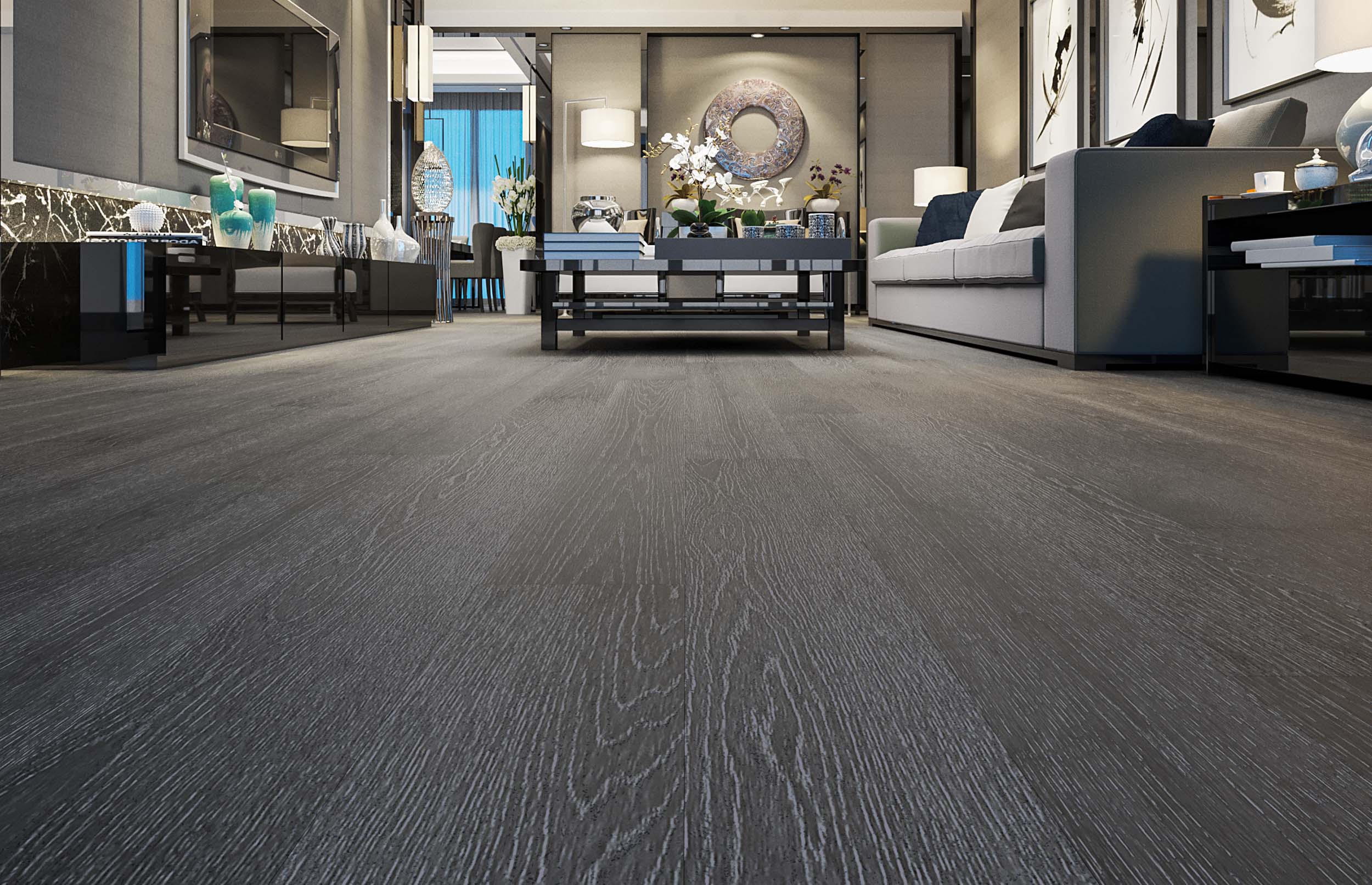 European Flooring Offers Wide Plank Hardwood Flooring To Suit Every Space
If you think that wide plank flooring is the right choice for your home or commercial space, we invite you to visit European Flooring's Toronto showroom to browse our extensive flooring selection. Distributors of the Exclusive Khayeri Curated flooring line we have the largest selection of wide plank wood floors in Toronto.  With various textures to finish, we can help you select the perfect wide plank flooring for your space. Once you've selected your ideal flooring, ask us about our Certified Installation Service options and have your floors installed with a peace of mind using European Flooring's certified installers who will ensure that each plank is installed correctly.